Higher Grounds Bolivian coffee farming partners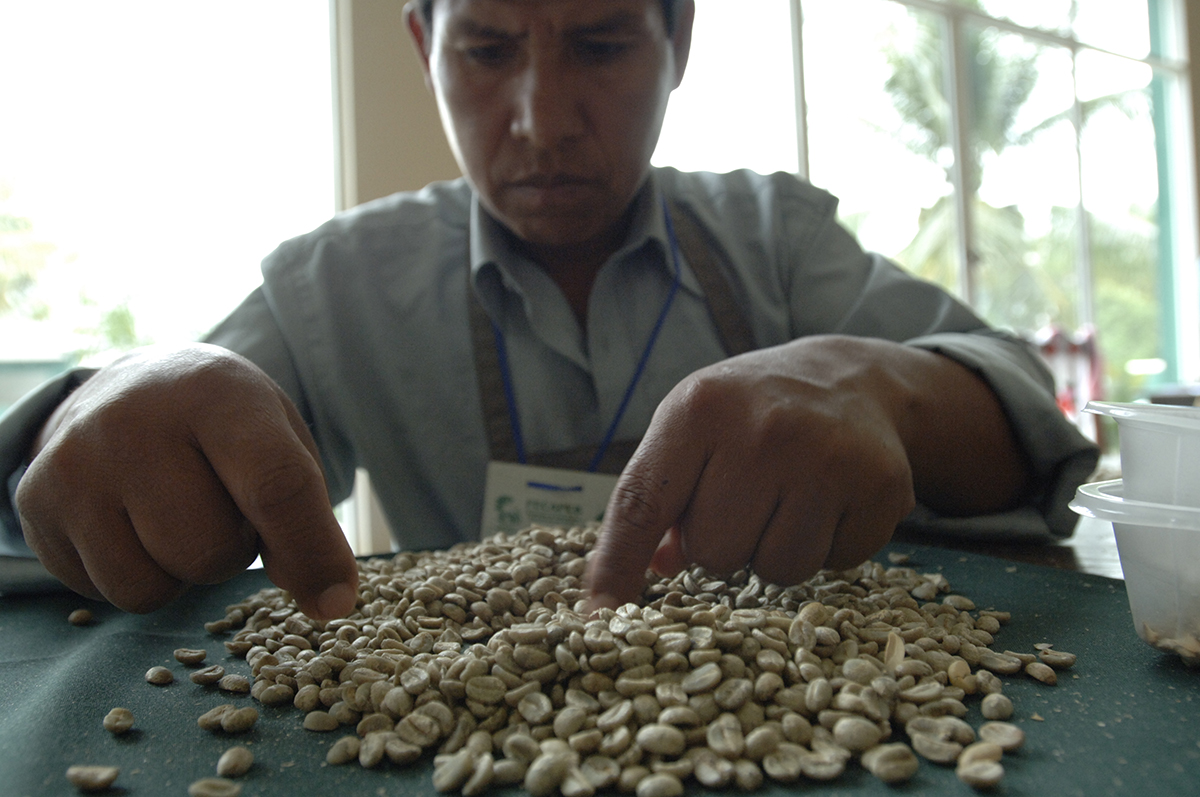 A member of Union Pro Agro grades green coffee samples in preparation for export.
ORIGIN:
Chijchipani, Caranavi Province
(Bolivia)

Cooperative: Union Pro Agro
Elevation: 1000-1750 meters
Varietals Grown: Typica, Caturra
Harvest: September-January
PROFILE:
Cocoa, hazelnut, rich
Best brewing: immersion
Recommended ratio: 15:1
Acidity: mellow
Body: round, balanced

Unión Pro-Agro (UPA) was established in 2000, in the Cantón of Chijchipani. Many inhabitants are of Quechua and Aymara origin, and first or second generation migrants from the Altiplano, a region severely affected by drought in the 1970s which led to massive migration to the Caranavi region. Today UPA has 192 members and their families spread out across 11 different colonias. Within Cantón Chijchipani, more than 85% of the population earns a living exclusively from coffee cultivation.
Five collection centers in Chijchipani serve the cooperative's eleven communities and span three "ecological floors" that correspond to low, middle and high altitudes. These collection centers coupled with renewed investments in centralized washing stations and fermentation tanks have facilitated UPA's capacity to maintain strict quality control standards with members. The dry mill is located at extremely high altitude (4000 m) in El Alto, where oxygen levels are thin and the cool, dry conditions are excellent for milling and storage.
At Tupac Katari, the primary collection center and organizational offices, UPA maintains a demonstration plot for educational purposes, with varietals such as Cepac 1, Cepac 2, Catuai, Bourbons, Robusta, and "criollas" also known as Typica for performance tracking and comparison. They also experiment with numerous organic fertilizers and pest control methods to demonstrate best practices to members. The location is also home to "la Casa del Café" and a budding development tourism project.
Cooperative Coffees first began importing from UPA in 2012 and quickly developed a very healthy and stable relationship, with easy communication and great coffee channeling out to roasters. Higher Grounds began purchasing this coffee from UPA in 2015.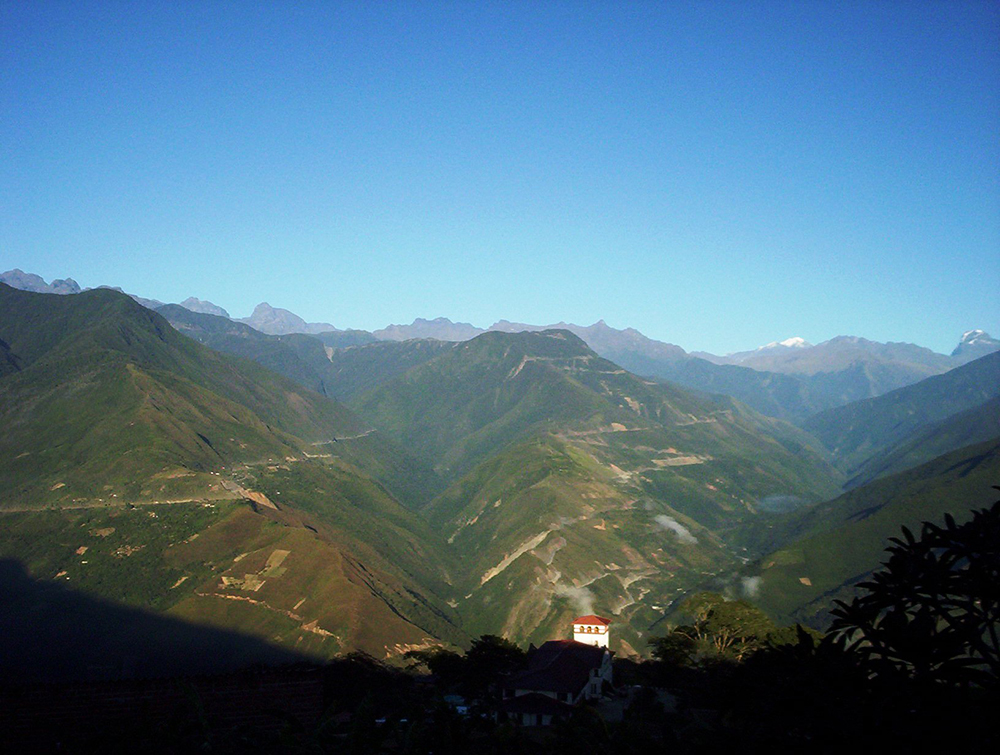 Union Pro Agro is located in the foothills of the Andes Mountains, the gateway to the Amazon Rainforest